What is FlameRanger?
Unifire's FlameRanger system combines world-class fire detection technologies with our advanced robotic nozzles (aka fire monitors). The system detects & suppresses fire in seconds, operating 24/7/365.
Fully Autonomous Function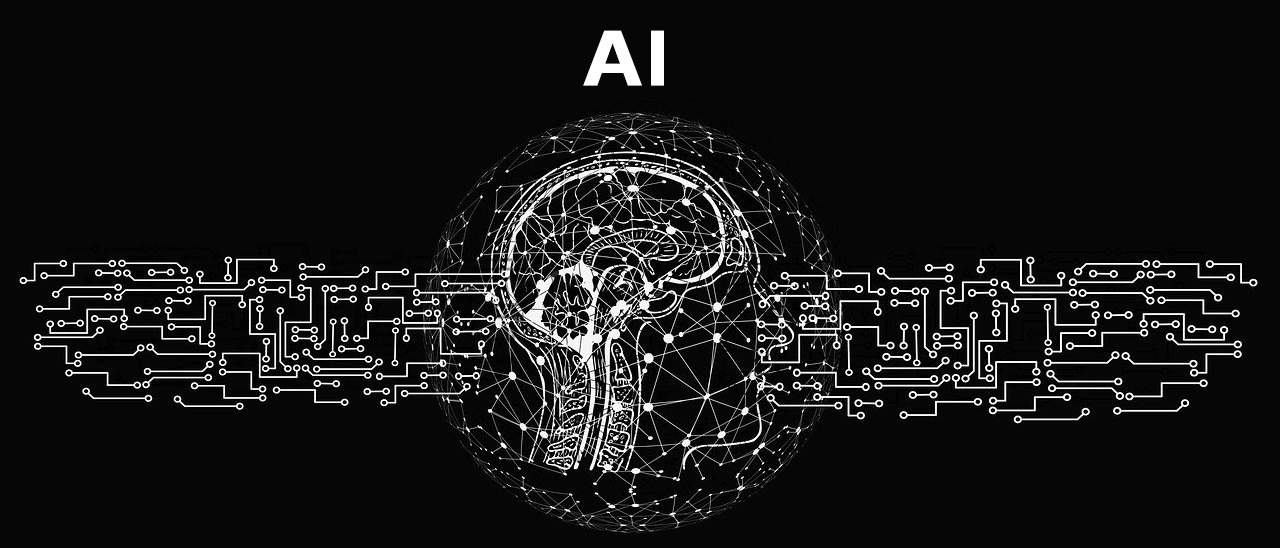 Any fire that breaks out is detected almost instantaneously, and the fire's position is determined. In seconds, FlameRanger's sophisticated computing and software technology open the valve and intelligently guide the robotic nozzles with precision to aim a high volume of water or foam to directly suppress the fire (or fires) at its source. Fire suppression commences in as little as 5 seconds, and typically in less than 15 seconds. When the fire is extinguished, the valve closes and the system remains active and ready to respond should a new fire break out.
Remote Control at Any Time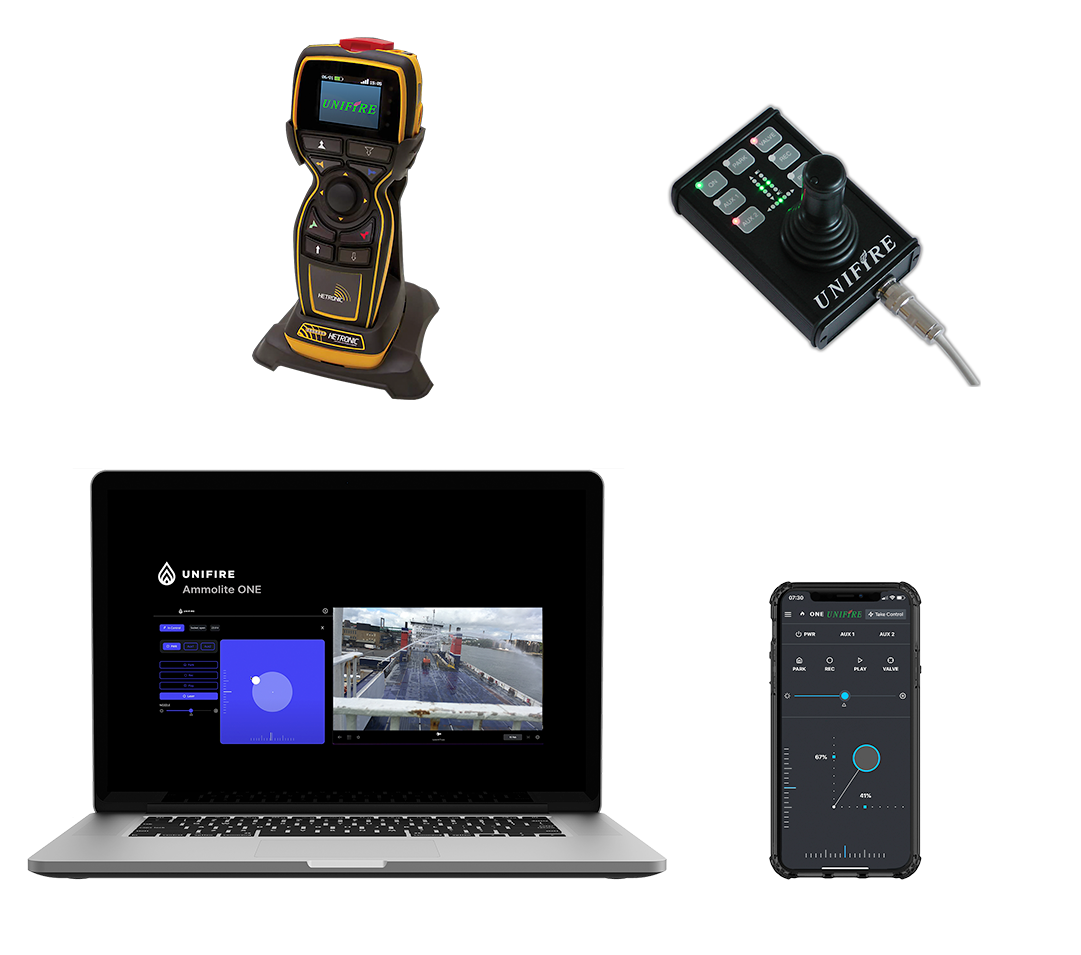 In addition to the autonomous function, a human can remotely control the robotic nozzle (and valve) at any time, regardless of whether the system deploys autonomously. Remote control can be from our tethered CANbus joystick, radio remote control, our ONE app for iOS and Android devices, and/or from a computer connected via a LAN or WAN. 
Seconds to Act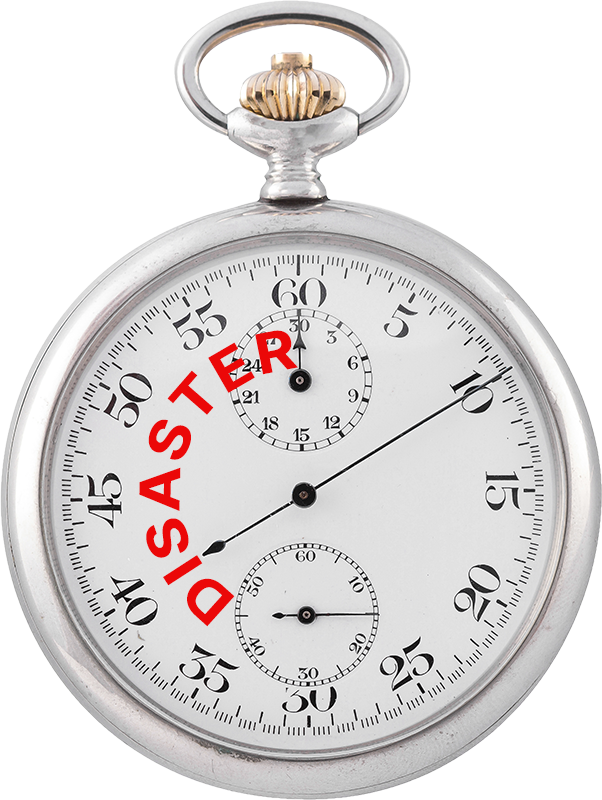 The system provides huge advantages over traditional "fire monitors" because it acts immediately when fire breaks out. Fire grows exponentially, so time is of the essence when it comes to successfully fighting fire. Fires typically start small and very manageable, and if you can get to them quickly enough, you have the best chance of extinguishing them. Moreover, by suppressing the fire at its source, you use the least amount of water and cause the least amount of damage to property as possible. 
Cutting Edge Fire Detectors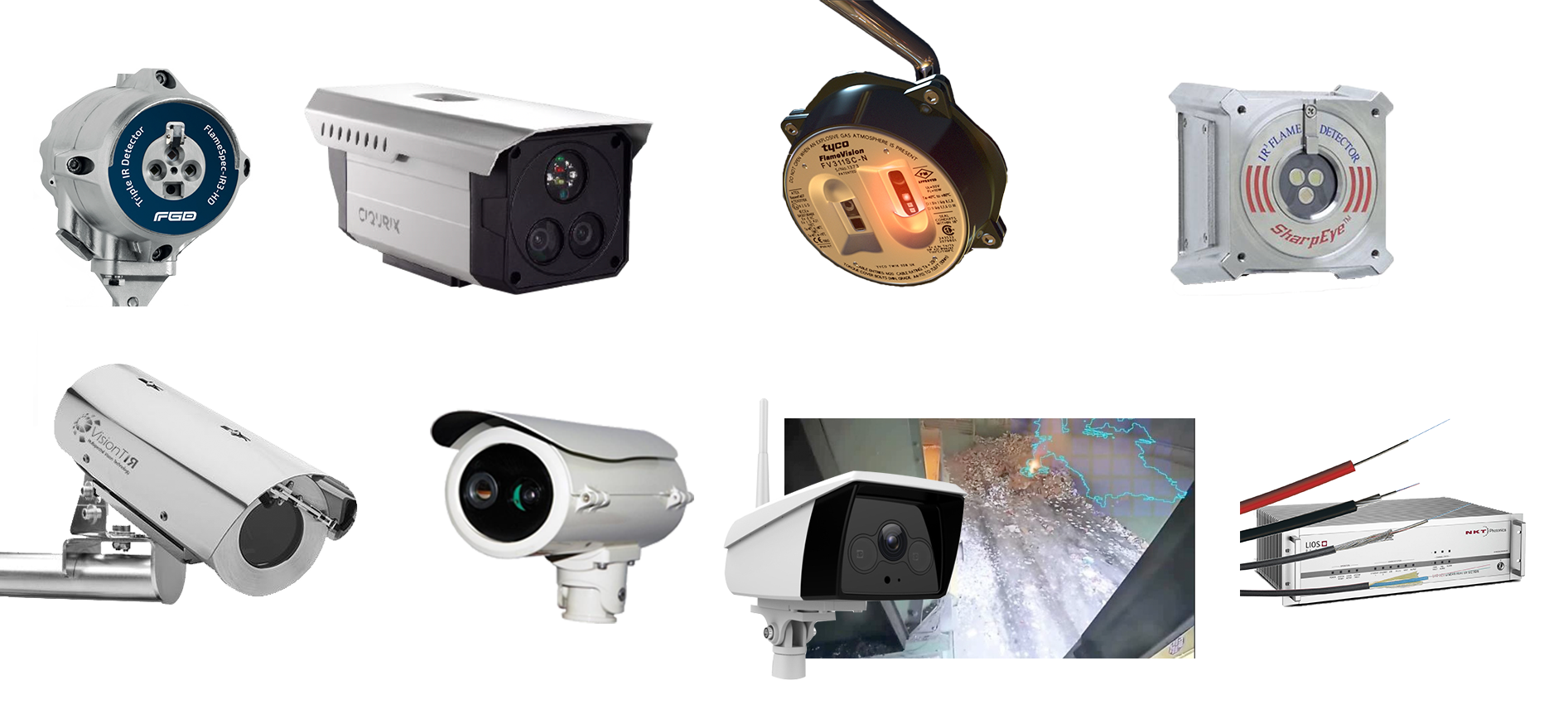 The FlameRanger system is very flexible, allowing Unifire to cater to its customers' preferences and requirements in terms of detection technologies and other customizations. FlameRanger can work with almost any detection system or other inputs to trigger an autonomous response.
As the global leaders in autonomous robotic fire suppression systems, Unifire has heavily invested in testing and integrating various detection technologies, and we continue to do so. As a result, Unifire has amassed a great deal of experience to share with our customers regarding various detection technologies and their pro's and con's. We test and integrate only world-class detectors manufactured by industry leaders, and we are beholden to no brand or technology. We independently test and evaluate the technologies to find and integrate the best fire detection solutions on the market.
Ultimately, the type of detection device (or combination of detectors) we supply is up to our customers and their particular risks and preferences.
Fire Detection & Suppression Methods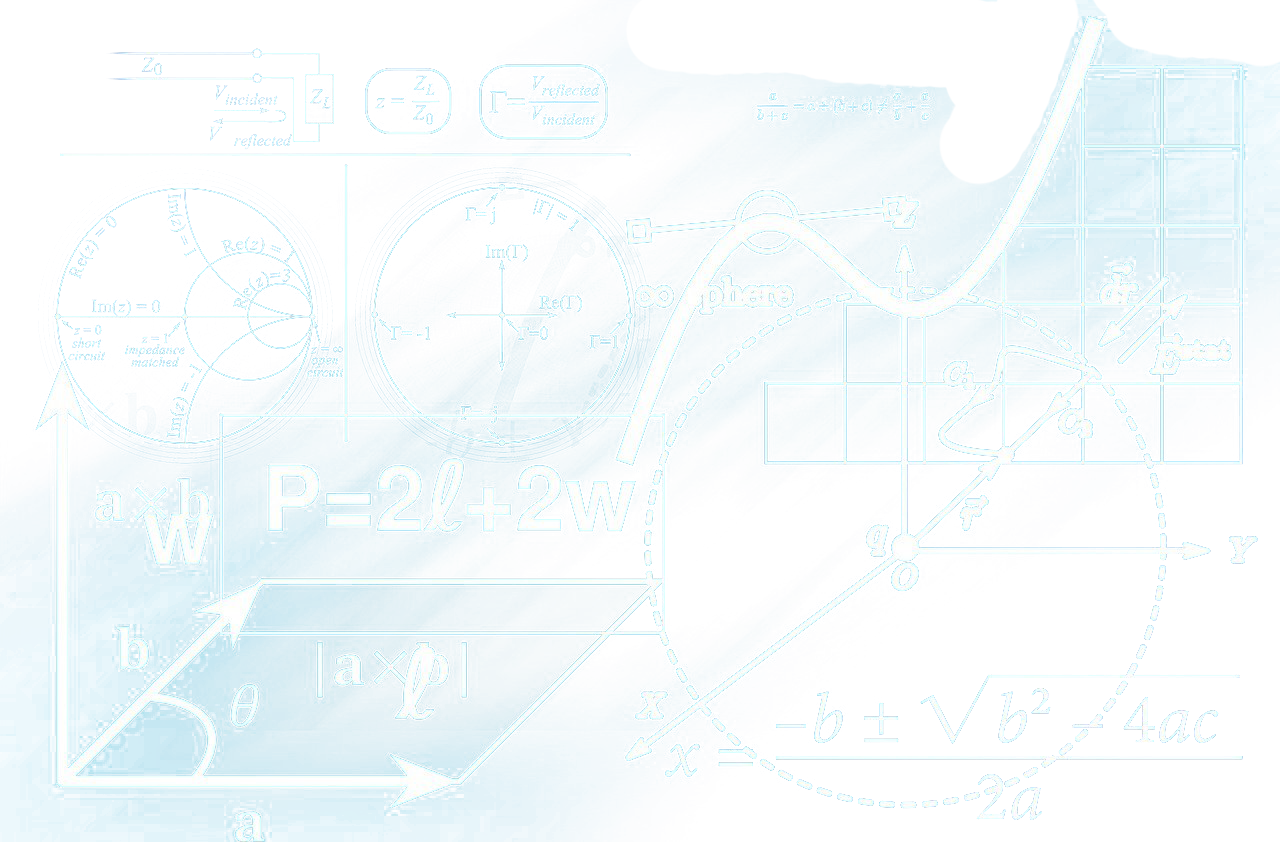 There are 4 primary ways the system can respond, based on the information we get from detectors. They are:
Fully three-dimensional location, tracking and dynamic aiming:
This is the most accurate system, and for this we use a pair of IR3-HD flame detectors with built-in video analytics. It uses 2 or more detectors, and each of them provides x,y coordinates. They are installed to provide stereo views and the system can triangulate the 3D position of the fire. The system updates the location information at 10Hz. 
Vector aiming:
A single 3IR detector of the type described above is placed at the robotic nozzle to have the same view of the area to be protected. In the event of a fire, the detector sends the x,y coordinates of the fire and the robotic nozzle aims at those coordinates and oscillates around it.
Combined 3D & Vector:
This is a combination of 1 and 2 above. If only a single detector detects a fire, the system can aim at it using the 2D coordinates. If a pair detects the fire, it will triangulate the 3D coordinates.
Zone aiming:
As long as FlameRanger knows the area in which a fire is located (a "zone"), the system can deploy a pre-recorded spray pattern to suppress that area. Each FlameRanger system can have up to 10 inputs, each assigned a zone and a correlating response. The input is a simple digital input to the PLC. So, a zone system could be from a thermal imaging camera (which allows you to set up zones in its area of view), or even "dumb" flame detectors, sniffers, linear heat detectors (fibre optics), or anything else. any detector (typically thermal imaging, but this could be any detector of any kind).  Moreover, we can use digital and analogue I/O's for other purposes as well, so if you have something else in mind, most likely we can achieve it.
Saving Lives & Property in Seconds!
At Unifire, we are working tirelessly to save lives and property by stopping fires immediately, before they spread and cause catastrophe. With FlameRanger fully autonomous fire monitor systems in operation on 5 continents, we're leading a new technology wave that is beginning to revolutionize how fire fighting is done.