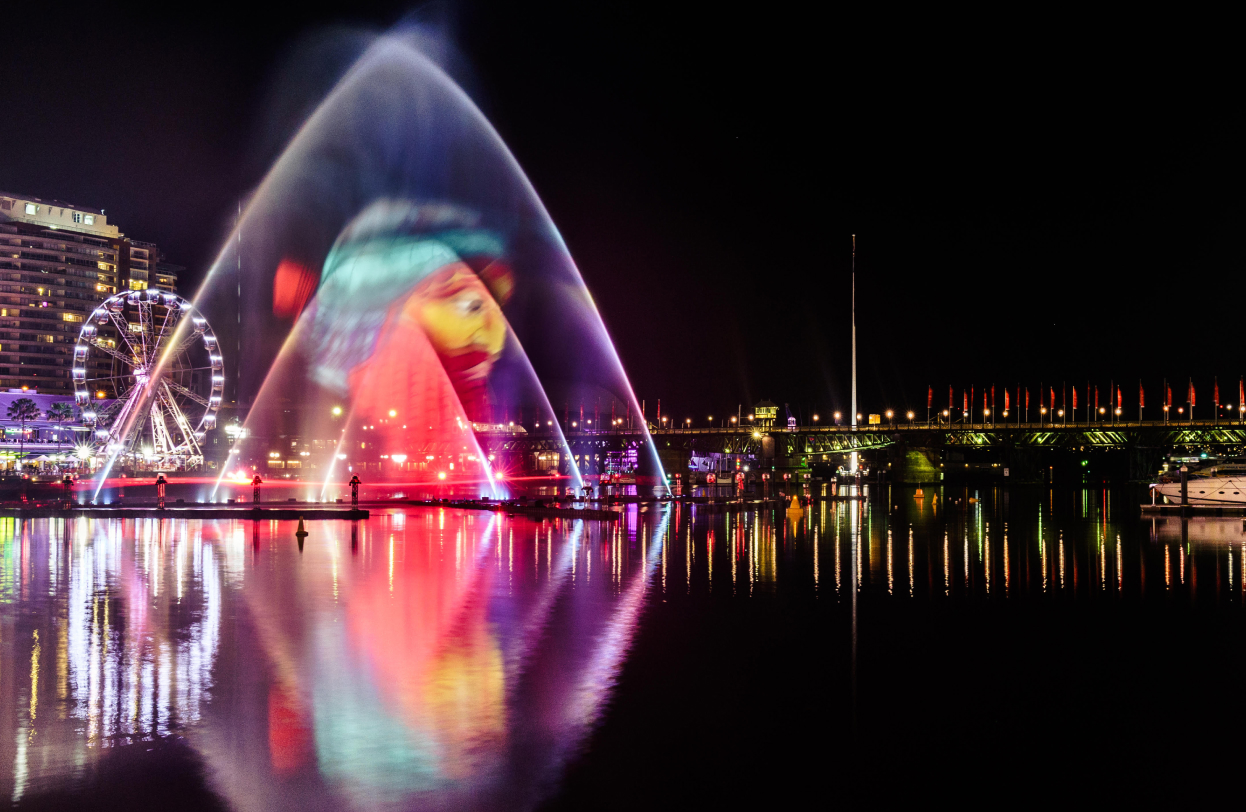 Robotic Nozzles Defined: A New Generation of Remote Controlled Fire Monitors & Water Cannons
The rapid pace of improved technology is bringing dramatic changes in products across nearly all industries.
It should come as no surprise, then, that the nozzle industry is beginning to see a new generation of robotic nozzles, which are now at an unprecedented level of sophistication.
Since 2014, the term "robotic nozzles" began emerging to describe this new generation of what have traditionally been called remote controlled monitors or remote control water cannons.
But what defines robotic nozzles and how are they different from traditional remote controlled fire monitors and water cannons that they are replacing?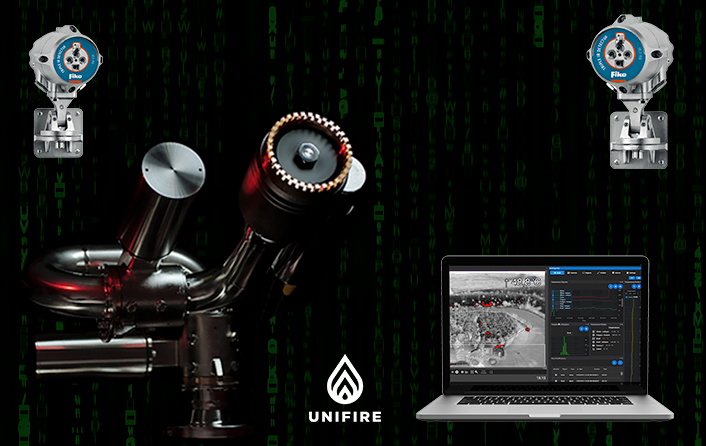 Unlike the predecessor generations of remote control fire monitors and water cannons, robotic nozzles are articulated robots, which meet the ISO definition of "industrial robots" (apart from being designed to manufacture). Robotic nozzles do everything a fire monitor or water cannon does, but additionally have all of the following characteristics:
can be automatically controlled and are reprogrammable, multipurpose manipulators programmable in three or more axes;
use integrated, brushless DC ('BLDC') motors (as opposed to standard brushed DC motors used by traditional monitors) to power the movement of its rotary joints;
have integrated gears on all rotary joints;
programmed motions or auxiliary functions may be changed without physical alterations;
can be programmed to perform sequences of events and movements;
have a dynamic record and playback capability;
have high-precision accuracy of at least one-tenth (1/10th) of a degree;
can receive inputs from other devices, which inputs are capable of affecting the robot's behavior in a manner defined by the application, including fully autonomous fire detection and suppression at a fire's source with intelligent and dynamic aiming to directly contain and suppress the fire at and around its source; and
can be networked together and perform coordinated and/or synchronized operations or responses.
In terms of functionality, robotic nozzles possess all of the functions of traditional remote controlled monitors and water cannons, while bringing a number of other significant advantages. Among the additional and enhanced features and functionality of robotic nozzles over traditional monitors include:
Greatly expanded control
Extreme accuracy in the robotic nozzle's movements
Significantly higher torque achieved by the BLDC motors
Higher motor efficiency and significantly reduced wear
Increased reliability
Much longer life expectancy (10,000 hours per motor) over traditionally-used brushed DC motors
Advanced programming and networking capabilities
Seamless integration with fire detection technologies and other systems and peripheral devices
Ability to be controlled over LAN and WAN connections, allowing control from anywhere in the world
Ability to control them by an app for iOS/Android
Precision setting and programming of the robotic nozzle's ranges of motion in all axes and robotic nozzle tips as well
Additional digital and analogue inputs and outputs in the system's electronics for connection with other systems & peripheral devices
Reduced noise
(For still further detailed information about the many advantages of brushless motors over brushed motors, see Wikipedia.)
Because of this, robotic nozzles are now being sold and marketed to not only all of the traditional markets for remote controlled monitors and water cannons—such as all types of firefighting applications, wash down and dust suppression at mining operations, for fountains, at zoos for large animal cleaning, police riot control vehicles for humane methods of crowd control, non-lethal self-defense systems to guard against pirate attacks on ships, luxury yachts and off-shore facilities, and others—but also for new advanced systems, which were previously either very expensive, cumbersome, impractical or even impossible to devise until now.
Unifire AB of Sweden is a global leader in the manufacturing of robotic nozzles and fully autonomous robotic fire suppression systems (called FlameRanger™) comprising robotic nozzles and flame detectors, thermal imaging cameras, video analytics, linear optical fibre heat detection and others. According to Unifire, the system is capable of automatically detecting a fire, finding and tracking its position in real time and in three dimensions, and intelligently guiding the nozzles to spray water or foam with precision onto the fire and its immediate surroundings. Unifire has developed and tested FlameRanger since 2010 and is the world leader in autonomous robotic fire suppression systems and has sold them on 5 continents.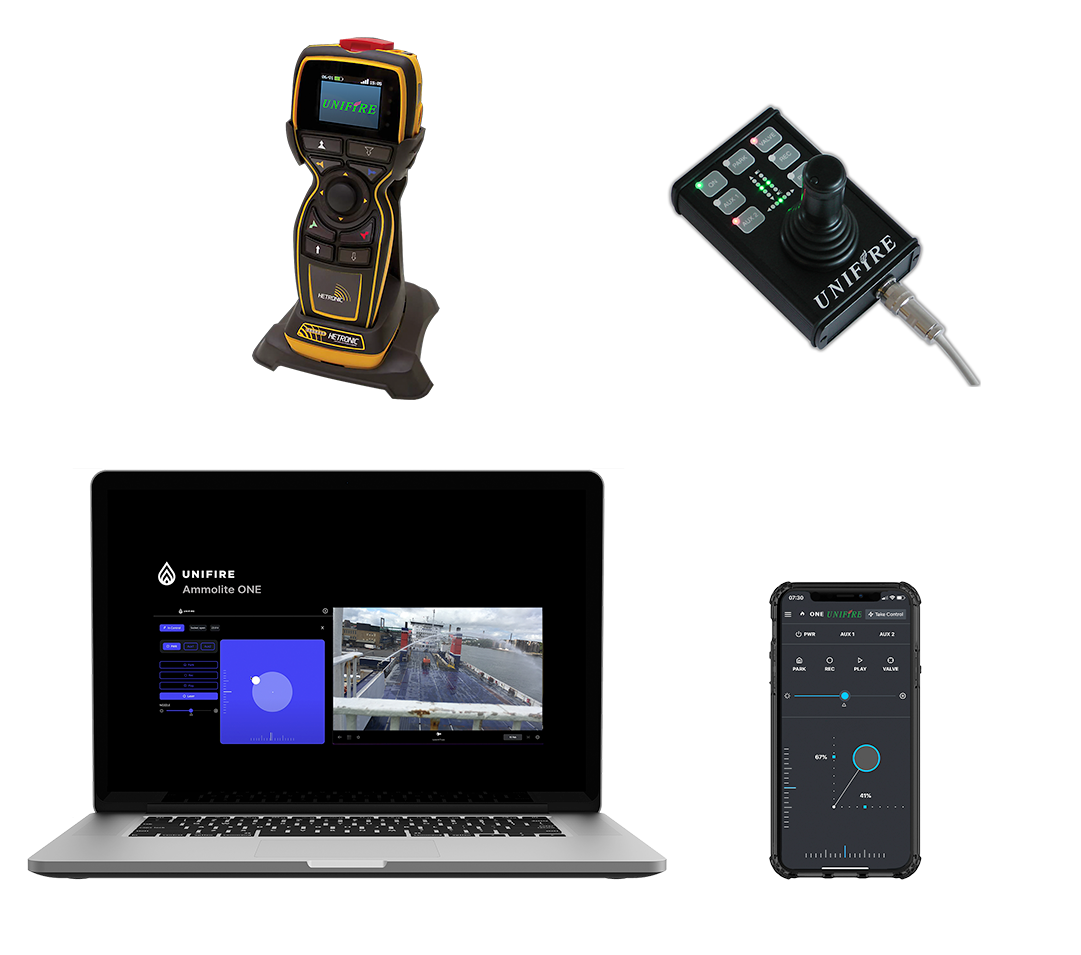 Unifire's robotic nozzles can be controlled from their ONE™ app for iOS and Android devices as well as by any computer web browser over a secure network from anywhere in the world via Unifire's ONE virtual joystick.
Due to the many benefits of robotic nozzles over conventional fire monitors and water cannons, robotic nozzles have since 2014 seen a rapid growth in sales, replacing traditional, brushed motor type monitors and water cannons at an ever-increasing pace.
For more information, contact Unifire AB.