Autonomous Robotic Fire Suppression Systems for the Waste & Recycling Industry
Autonomous, instantaneous fire detection and suppression to protect lives and property from fire at waste and recycling facilities.
Unifire is the world's leading manufacturer of fully autonomous fire detection and suppression systems for Waste & Recycling facilities.
Proven and in service on 5 continents, Unifire's FlameRanger systems are the most reliable, effective and fast acting on the market.
FlameRanger can detect and suppress fires in seconds, saving lives and property. Fully autonomous while allowing remote control at any time. No recurring fees. Remote commissioning and technical support capability on short notice, anywhere in the world.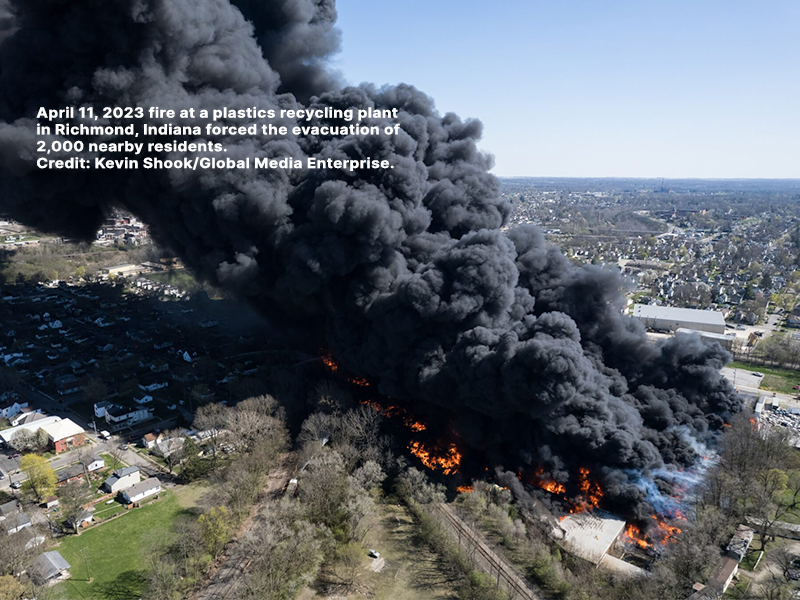 The Problem
Plastic is particularly flammable. Fires regularly ignite in waste and recycling facilities, caused by lithium-ion batteries, flammable liquids and gasses, spontaneous combustion and a myriad of other sources. Many hundreds of facilities each year experience fires.
Fires grow exponentially quickly. The time it takes to detect and commence fire suppression is critical. Every second of delay can mean the difference between a small incident and a catastrophic loss.
Traditional methods of detecting fires and suppressing them simply take too long. Hundreds of times a year, this delay results in disaster.
The Solution
If you get water on the fire quickly enough, you can contain it and extinguish it before it causes significant damage.
Rapid detection, coupled with rapid, high-flow suppression at and around the fire's source, is crucial. By immediately intervening, you can minimize damage and maximize the chances of successfully fighting the fire—before it spreads out of control.
But how?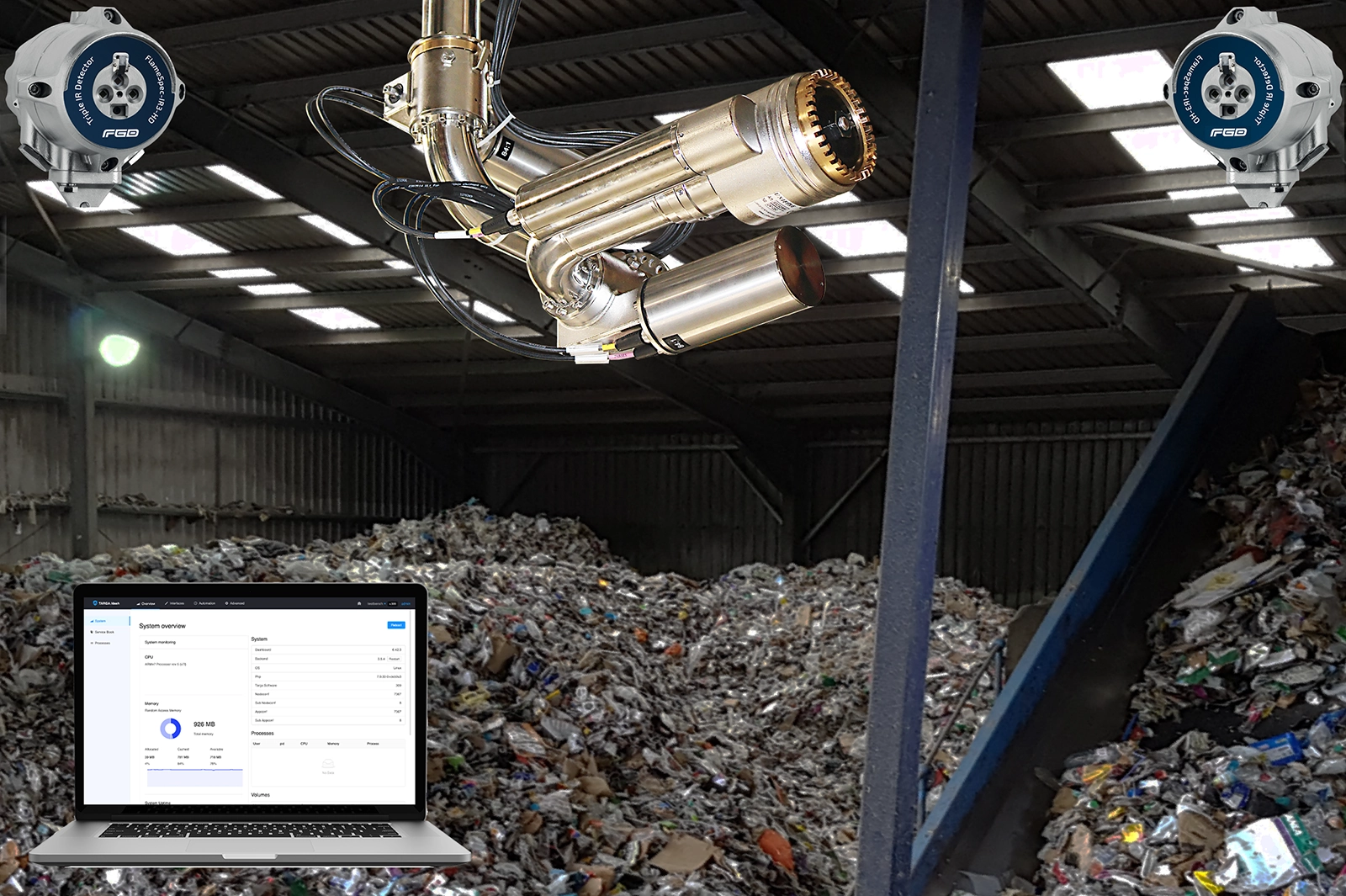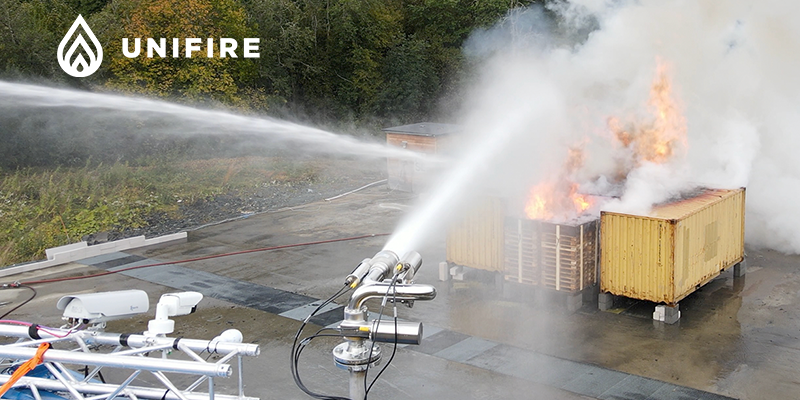 Enter FlameRanger
FlameRanger constantly detects for the presence of flames, 24/7/365. Any fire that breaks out is detected almost instantaneously and our high-flow robotic nozzle suppresses it. Unifire's sophisticated computing and software technology open's the valve and intelligently guide the advanced robotic nozzles with precision to aim a high volume of water or foam to suppress the fire at an around its source. Fire suppression commences in as little as 5 seconds, and typically in less than 15 seconds. When the fire is out, the system shuts off and remains ready to reactivate if a new fire breaks out.
FlameRanger is proven in facilities around the world, has been extensively and scientifically tested by world-class testing labs, and is built for the harshest possible environments to last and last.
Problem ➞ Solved.
Sophisticated Fire Detection
Unifire is leading the way in the advancement of autonomous fire suppression. We have tested and integrated numerous first-in-class third-party fire detectors suited for every application, ranging from advanced IR3 flame detectors to thermal imaging cameras to video analytics and hybrid detectors, to optical fibre linear heat detection and more.
Unifire supplies the fully integrated fire detection technology (or combination of technologies) as part of the FlameRanger system. We consult with our clients to provide the right technology for their needs.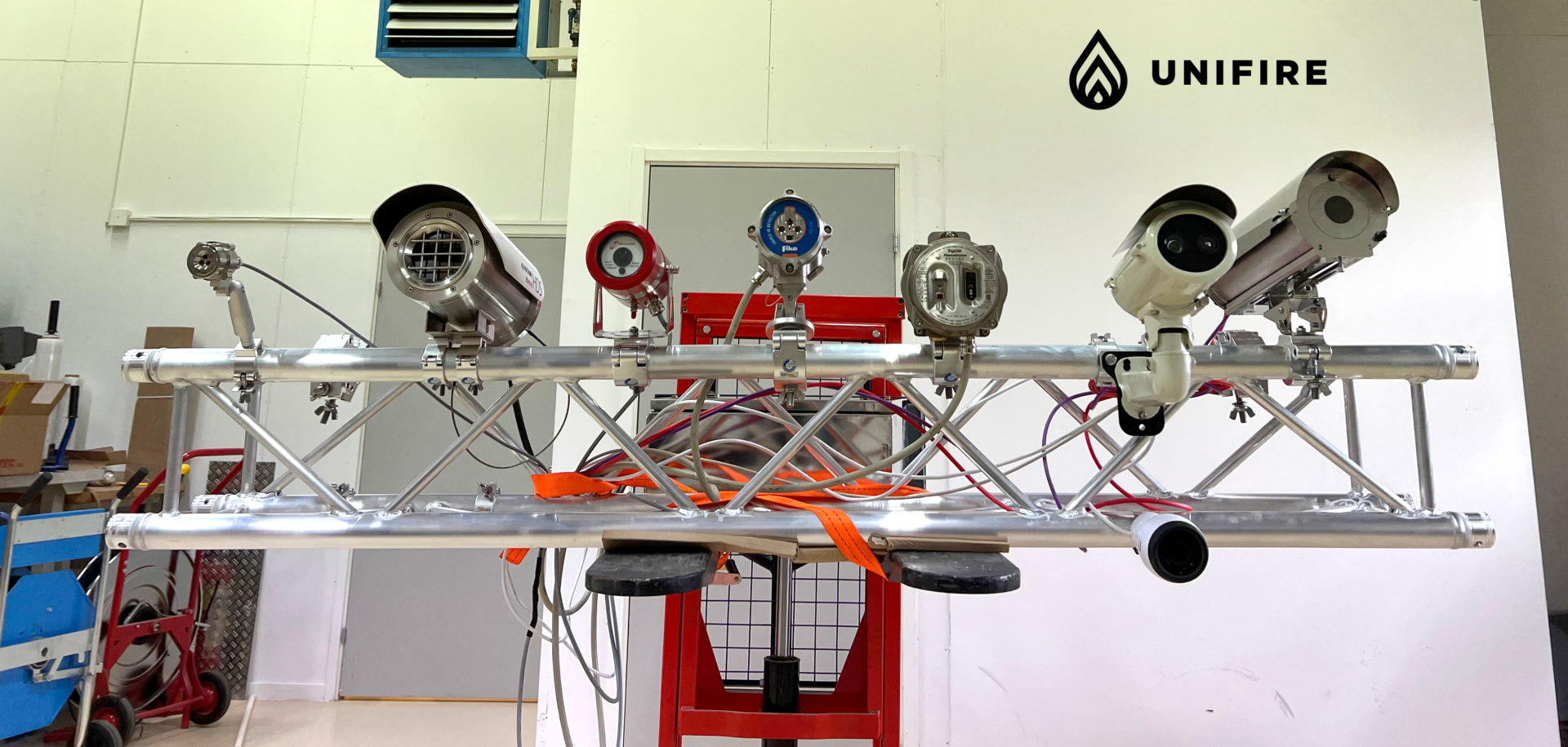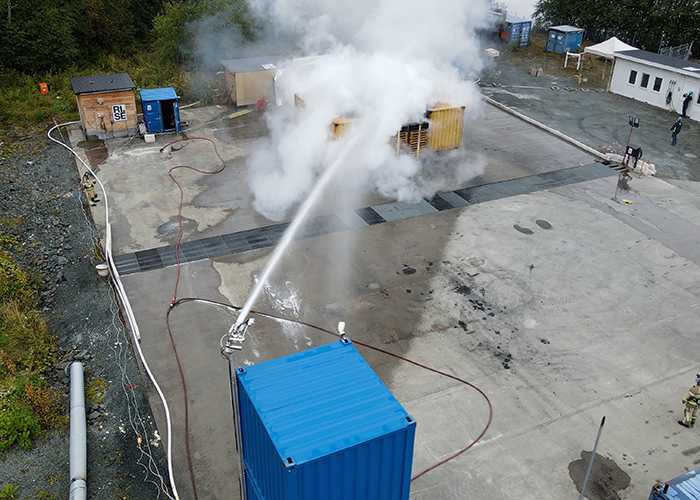 Advanced Robotic Nozzles
Unifire's state-of-the-art robotic nozzles are unique. They are made of stainless steel 316L and designed with extremely high-spec gears and driven by industrial-robot-type brushless DC (BLDC) motors.
This makes them ideal for the harshest environments and allows them to stay precisely calibrated over many years, staying in lock-sink with the detection system, for accurate aiming every time.
Don't wait for disaster to strike. Trust Unifire to provide the most advanced and proven autonomous robotic fire suppression system on the market and save your facility before it's too late.
FlameRanger Capabilities & Benefits